Thanks to "Rudomain" for the first time in the Ukrainian history participants of industrial MTB"The Iron Hundred"bike-a-thon rode a part of the route through the area named "Real Mars", through the quarry nearby the real technical equipment, that temporarily stopped its work in the places where the marathon rout went.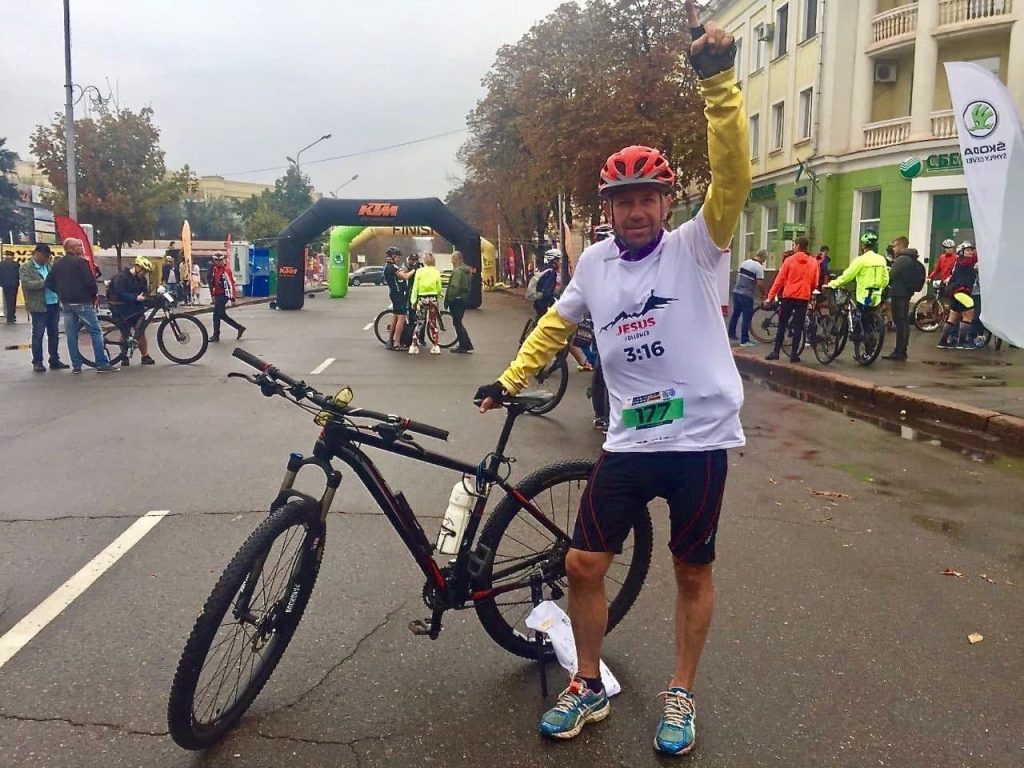 "I'm very thankful to our company for the support of football club "Kryvbass", sport, culture and such events. It is great, that "Rudomain" has these cultural and sport preferences," – shared his impressions on a bike-a-thon Andrey Reznik, the company worker.
Together with more than 400 bicyclists he took part in the bike-a-thon, which went through the unique landscape of industrial legacy of KryvyiRih, riding through the interesting unpavedroads and paths.
"I've been into sport for long, and this is my third bike-a-thon. I'm doing this with joy every time and I'm very happy, that this is happens in our city, that physical culture and sport is developing here," – said Andrey. – To ride through the quarry means to glorify our place, because it's where the ore is mined, and these views are the rarity on our planet. And to see them, to look at that landscape and beauty is so wonderful!
It is nice, that we can ride through the quarry, and that company gave such an opportunity for people to see something extraordinary, that we can't see on the common level", – said Andrey.
Denis Dubov, the organizer of"The Iron Hundred" bike-a-thon, remarks the specialness of the event: "In Ukraine there is nowhere else you can find a place, where on the working company the real cycle race or any other sport event happens. Today it is really cool, and we hope that this will give a strong punch for the development of sport and industrial sport events, which take their place in KryvyiRih."
We are very thankful to the "Rudomain" company,for the help they did to make this real "thing" of our marathon, which happens this year", – said Denis.