At the Kryvyi Rih National University, with the assistance of Rudomain, repair work was carried out in room 304, which was dedicated to the miner, innovative engineer, honored worker of industry of Ukraine and laureate of the state prize Fedor Karamanits.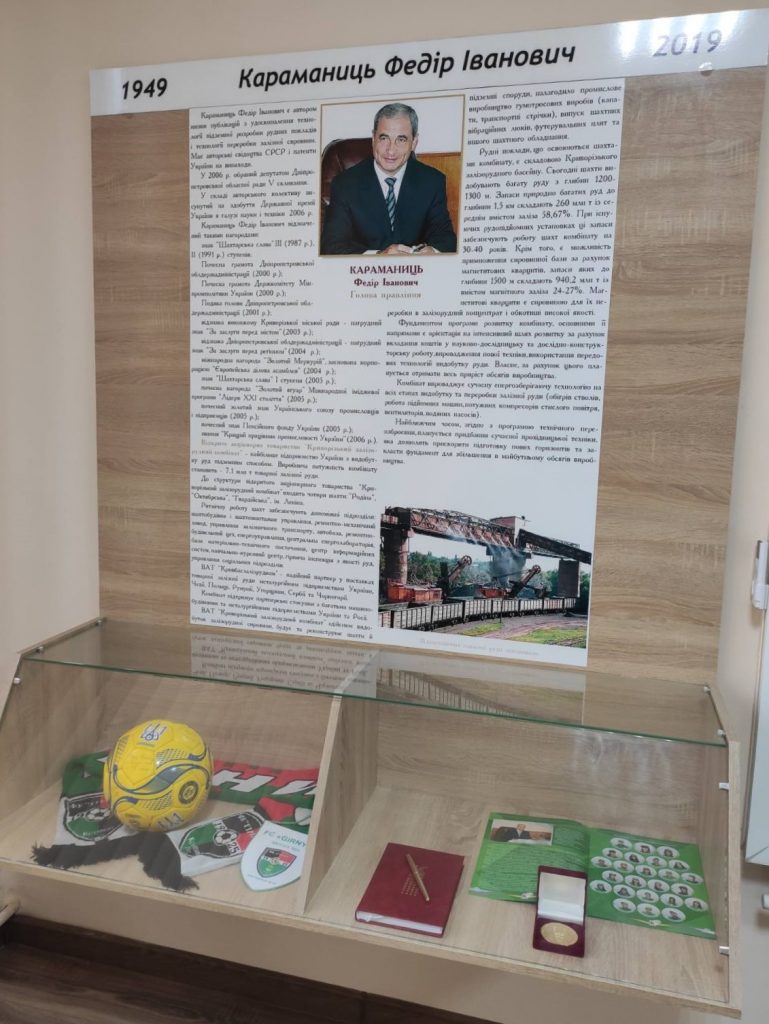 Here is how Oleg Sinchuk, Doctor of Technical Sciences, Professor, Head of the Department of Automatic and Electromechanical Systems in Industry and Transport, KNU, commented on this event:
"Fedor Ivanovich Karamanits made a significant contribution to the functioning of our department, our university in the current difficult economic and political conditions. Therefore, by the decision of the university council, on the initiative of the department, a laboratory named after him was created, a memorial plaque and memorial corners covering its activities were opened.
We are very pleased that during the creation of this laboratory, and this was a lot of work related to the complete reconstruction of the laboratories: desks, floors, windows, walls, wiring, technical equipment, all this was done with the help and direct participation of Rudomain LLC.
Konstantin Karamanits and Vladimir Kolos and a number of other people took an active part here, for which they are deeply recognized and grateful not only from me, as the head of the department, but also from students who today study in more or less normal conditions, and who can in this regard, to get better quality knowledge, and therefore this knowledge will be brought to production, including at LLC "Rudomine".
LLC "Rudomain" cares about the future of Krivoy Rog, giving the opportunity for students-miners to get a better education!