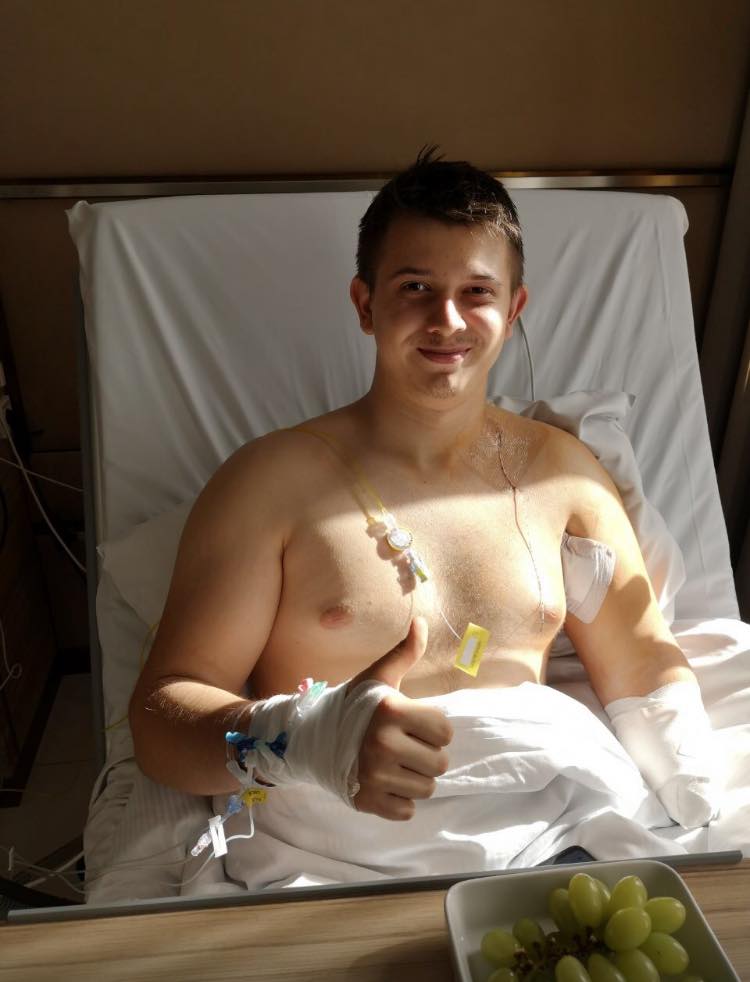 Danil Tatarintsev of Kryvyi Rih got into difficult life circumstances when he heard a disappointing diagnosis - sarcoma. From that day on, Danil's life was divided into "before" and "after".
​
Daniil is 21 years old, a master's student at the DUEP, but, unfortunately, a terrible illness left him without an arm. The sarcoma continues to progress. An urgent operation is required, followed by expensive treatment in Germany.
​
Relatives, friends, acquaintances and caring people actively help a very young and just starting his life guy. The company "Rudomine" LLC did not stand aside and also took part in fundraising, allocating UAH 680,000.
   We wish Danil a speedy recovery, successful graduation from the master's degree and simple, but very necessary for every person, happiness!