FC «Kryvbass» together with their technical partner JOMA introduced new official uniform on 2021/2022 season.
«Together with great professionals «Zbroy.films» we really wanted to make something special and fascinating. Not a classic presentation on stadium or some roof, but a real action. I think, we managed it. But it's not the end: later we will present backstage and video piece with presentation in 360° format» commented Artem Gagarin, vice-president of the club.
Video is fullfilled with deep meanings, which are mainly about principles and philosophy of the club. The filming was made in the quarry, which is developed by «Rudomain» company, the general partner of the club. The magnitude of the company, which conquers the nature, the power of technology and the labor of people – these are the basics of club's stability and success. Representatives of Ukraine, Brazil and Moldova are standing in the raw in the uniform with the logo of one club, and this symbolizes the strong unity of the family, named FC «Kryvbass».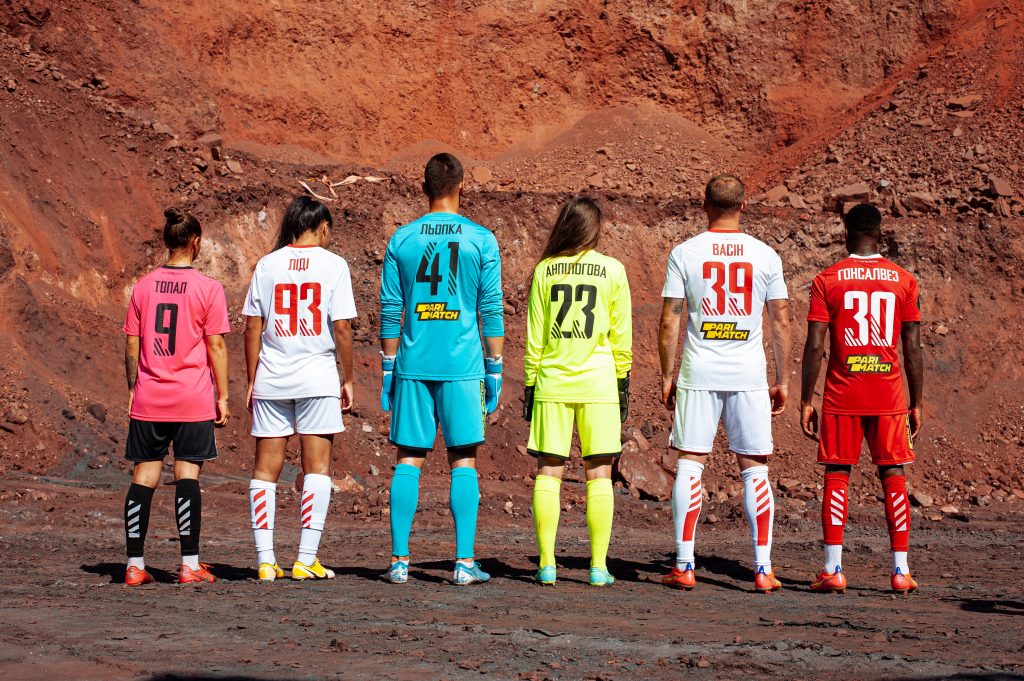 The representatives of the club, Denys Vasin, Roman Lyopka, Liliane Oliveira, Maria Anpilogova, Irina Topal and Vagner Gonçalves, are proudly standing in front of technics of the company «Rudomain», which literally extracts iron from the ground and is the moving power of the country's industry. This is the story about system-forming calm power and force, as well as about devotion to the traditions of the native land.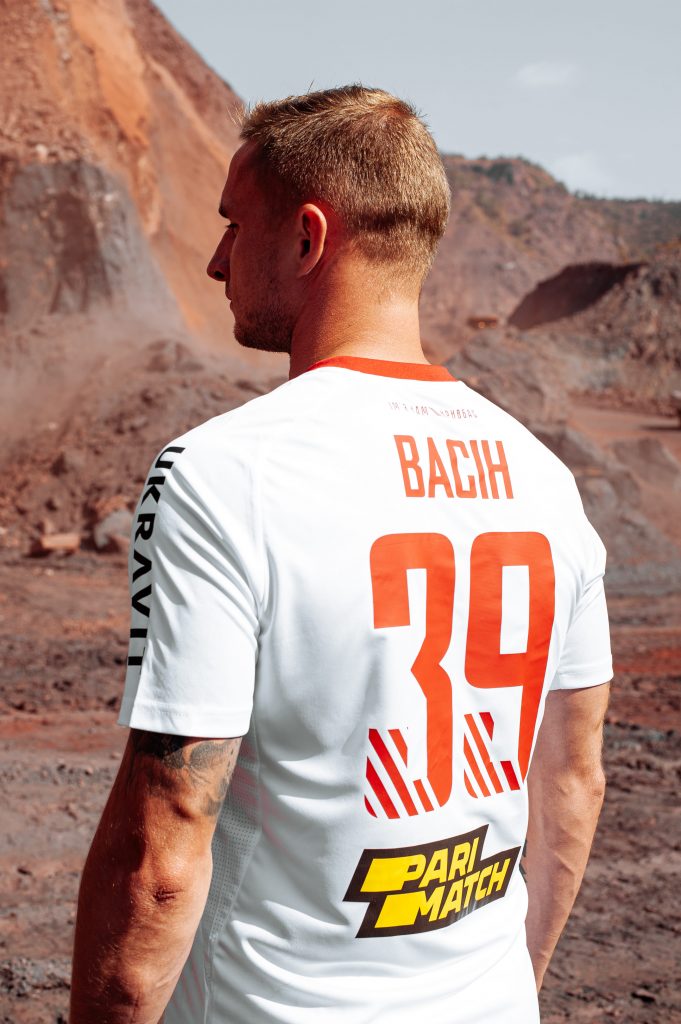 But dynamics and movement has also found their place in the video piece. Camera with the speed up to 100 kilometers per hour easily dives on 100 meters into the quarry, and flies up with the same speed just like that. Exactly at this rate the development of Kryvyi Rih's football happens after revival of the FC «Kryvbass» in 2020.
On the new official «Kryvbass» uniform produced by JOMA a new partner appeared. It is Parimatch company, but also there are still old time-tested partners, such as:
«Rudomain» company, who is a general partner;
«Ukravit» company, who is #1 national expert in the field of plant protection.
«Sport Service» community, who is official distributor of JOMA trademark in Ukraine.
Fashion partner, «Strochka» brand: be trendy with «Strochka»!
Traditional colors, historical logo, club's numbers and slogan «Our name is Kryvbass» features all of the club's kits, and they are the tribute to the history of FC «Kryvbass».