The Rudomain company made a bright gift for its employees and their families – they arranged a concert for the Day of Metallurgist and Miner. They were entertained by local bands and stars of show business in Ukraine – Viktor Pavlik, Potap and the Mozgi group.

But before the Gornyak stadium, where the show took place, was captured by musical emotions, those present were congratulated by the company's management.
«Dear metallurgists and miners, I congratulate you on your professional holiday! Kryvyi Rih is a city of metallurgists and miners, and it was their work that made our country one of the ten world leaders in steel production.
Congratulations to everyone involved in the metallurgical and mining industry!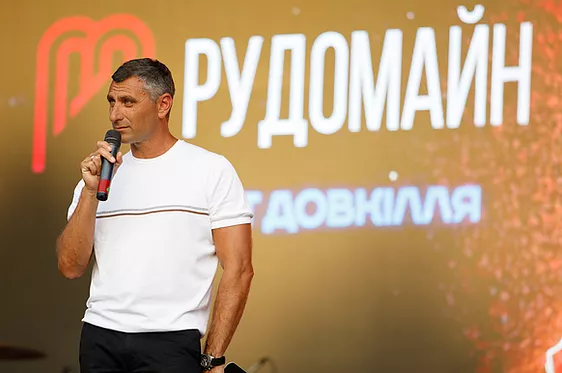 Everyone knows how important your hard work is. The Rudomain company is grateful to you for your work. I wish your health is always as strong as steel. May your work always be highly valued and benefit society. We are proud of you and what you are doing for all of us», – the founder of the company, Konstantin Karamanits, congratulated those present.
«Thank you for your hard work, thanks to which the company is developing steadily and working stably. I congratulate you on the holiday and wish your health, love, luck, prosperity and development, both spiritual and material!», – said the director of «Rudomain» Vladimir Kolos.
The chief engineer of the company Sergey Genkulenko said: «Colleagues and friends, the Rudomain family, I wish your health and success in production! I would like to express my gratitude to our relatives, who treat our absence with patience and support when we spend time with another family – the Rudomain family.
I appeal to all our contractors: our success is our joint activity. Thanks to you, residents of Kryvyi Rih, thanks to your work, the city remains a city of miners' glory. Happy holiday to you, metallurgists and miners, happy holiday, Kryvyi Rih!»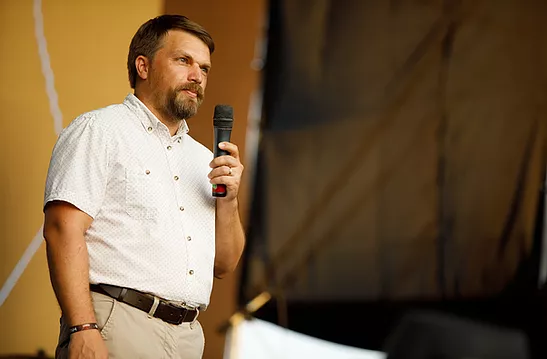 Artem Gagarin, vice-president of FC Kryvbas, recalled that the football direction is also part of the Rudomain family: «Someone says that Rudomain is a company that extracts iron ore. It's right. But not only iron ore. «Rudomain», thanks to the football club «Kryvbas», finds real diamonds among the guys, and now among the girls, in the Academy».
In gratitude to the general partner of the club, the company «Rudomain», the present were congratulated by the footballers and footballers of FC «Kryvbas» and coaches Gennadiy Prikhodko and Alina Stetsenko.