The workers of Kryvyi Rih mining company "Rudomain", which develops the "Yuzhnyi" quarry, require to protect their company from frivolous attacks, unprecedented pressure and threats of wrongful closure. This was said on the rally, where about 200 workers of the company were presented.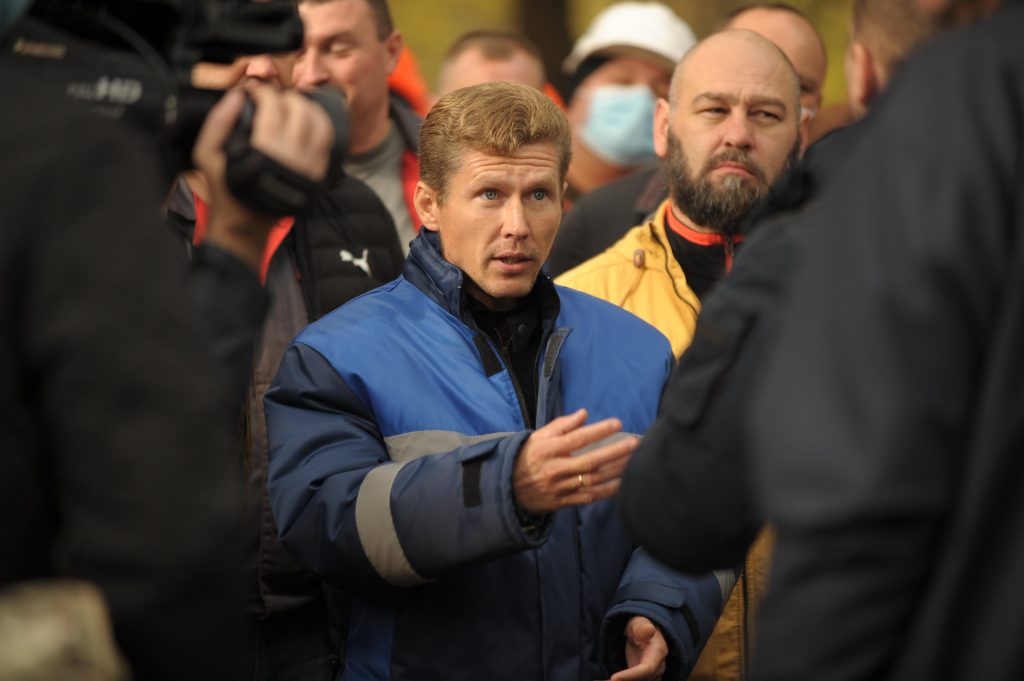 "The unprecedented pressure and informational attack is being pushed towards the "Rudomain" from bloggers with doubtful reputation, pseudo ecologists, who make their livings blackmailing companies, and activists with frankly criminal past. Their goal is to close the company. And if that happens, where will we go to work? In Poland to do strawberry-picking?" — said Deputy Director for Production Serhiy Medvedev. – "Exactly with this kind of attacks, which "Rudomain" experiences right now, the hostile takeovers of businesses starts."
In response to the requests to close the company and to fill up the quarry, ecologist of the "Rudomain" company Natalia Lykhacheva said: "It is impossible, because recultivation of quarry, where there are ore reserves, is prohibited. The stop of work of the company will end with residents of nearby houses left with a huge hole and ecology problems one-on-one. It is obvious that nobody will do even the dust-suppression."
She reminded that according to the results of half of the year, the share of "Rudomain" in the environmental pollution of Kryvyi Rih is only 0,1%.
"By the way, the company pays only 50 millions of taxes to the city. Who will pay for the free ride of citizens in the trolleybuses? — said the chief of the precinct of the company Vladimir Dubinin. — 1200 workers are working in the company, behind each of them there is family: children, relatives, old parents. People, who are depending on the well-being of the company, are nearly three times more in number. And they will be left without bread and butter."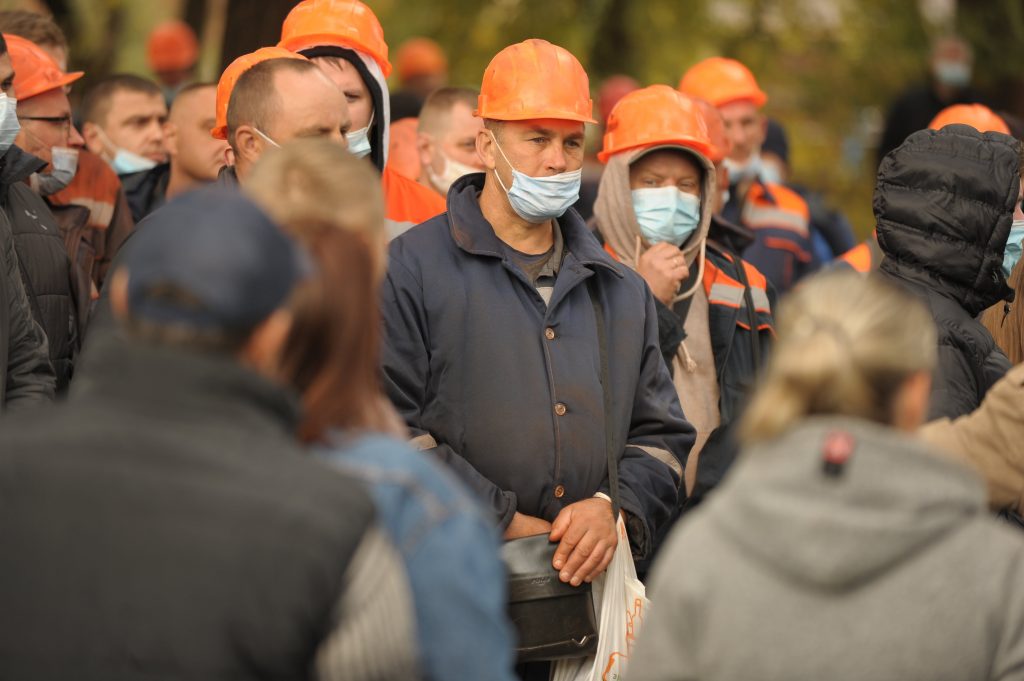 The outcome of the rally is the petition, made by the workers of the company, which will be sent to the city government of Kryvyi RIh, and also to the security forces.